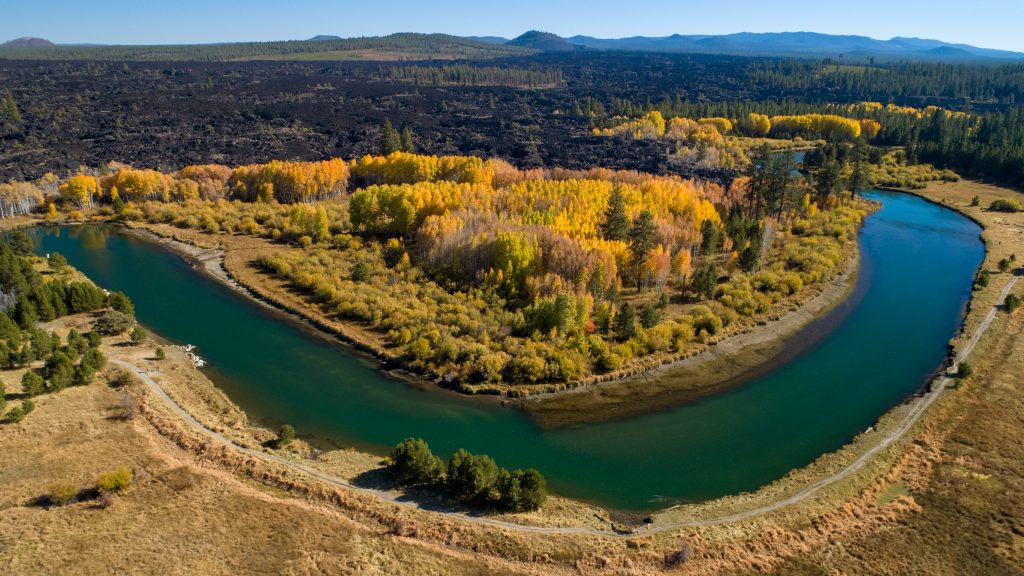 Deschutes HCP and DEIS: Federal Register publication notification
Deschutes Basin Draft Habitat Conservation Plan and Draft Environmental Impact Statement Available for Review and Comment
Friday, October 4, 2019
In accordance with the National Environmental Policy Act, the U.S. Fish and Wildlife Service (FWS) is announcing the availability of the Draft Environmental Impact Statement (EIS) for the proposed Deschutes Basin Habitat Conservation Plan (HCP). The Draft EIS evaluates the proposed issuance of incidental take permits (ITPs) under the authority of the Endangered Species Act, as amended. The Deschutes Basin Board of Control's (DBBC) eight member irrigation districts—Arnold, Central Oregon, Lone Pine, North Unit, Ochoco, Swalley, Three Sisters, and Tumalo—and the City of Prineville are the ITP applicants. The applicants submitted ITP applications to FWS for Oregon spotted frog and bull trout and to the National Marine Fisheries Service for steelhead trout, Chinook salmon, and sockeye salmon. The applicants requested 30-year ITPs for the covered species. If granted, the ITPs would authorize take of the covered species resulting from the storage, release, diversion, and return of irrigation water by the DBBC member irrigation districts and groundwater withdrawals, effluent discharges, and surface water diversions by the City of Prineville. The Draft HCP is concurrently released for public review and comment.
The Draft HCP and Draft EIS are available online at https://www.fws.gov/Oregonfwo/articles.cfm?id=149489716.

The Draft EIS will be published in the Federal Register on October 4, 2019, and is available today in the Federal Register's Reading Room.
Public Meetings
FWS will host two public meetings to provide the public with an opportunity to learn about the Draft HCP and Draft EIS and to discuss questions and concerns with agency staff and other experts. The meetings will be held in an open house format with a brief presentation starting at 6:00 p.m.
| | |
| --- | --- |
| Tuesday, October 15, 20196:00–8:00 p.m.Mount Bachelor Village Resort & Event Center19717 Mt Bachelor Drive, Bend, OR 97702 | Wednesday, October 16, 20196:00–8:00 p.m.Carey Foster Hall at the Crook County Fairgrounds1280 S Main St., Prineville, OR 97754 |
How to Comment
FWS is seeking comments on the Draft HCP and Draft EIS. FWS will consider all comments received during the public comment period on the Draft EIS in preparing the Final EIS, which will include responses to substantive comments received. All comments must be submitted online, at the two public meetings, or in hard copy by U.S. mail or hand delivery to the address below. We will not accept email or faxes. We will post all comments on http://www.regulations.gov.
· Online: https://www.regulations.gov. Follow instructions for submitting comments on Docket No. FWS–R1–ES–2019–0091. Comments submitted online must be received by 8:59 p.m. Pacific Time (11:59 p.m. Eastern Time) on November 18, 2019.
· Public Meetings: A computer will be available at the two public meetings described above on October 15 and 16, 2019, to allow attendees to submit comments.
· Hard Copy: Submit by U.S. mail or hand delivery to Public Comments Processing, Attn: Docket No. FWS–R1–ES–2019–0091; U.S. Fish and Wildlife Service; 5275 Leesburg Pike, MS: JAO/1N; Falls Church, VA 22041-3803. Hard copy comments must be postmarked on or before, or received by, November 18, 2019.
For More Information
For more information contact Bridget Moran at 541–383–7146, or by email at bridget_moran@fws.gov.
Oregon Spotted Frog
Click here to see a video about protecting the Oregon spotted frogs in the Deschutes River Basin
Oregon Spotted Frog (OSF) – click to learn about OSF
River-related Resources
Central Oregon "Water World"
Water Law and Management in Oregon
"Water in Oregon: Not a Drop to Waste," Oregon League of Women Voters
"Water Rights in Oregon: An Introduction to Oregon's Water Laws," OWRD
"Freshwater Conservation: A Review of Oregon Water Law and Policy," by Adell Amos [link]
Deschutes River Basin
Historic Upper Deschutes River
1947 Report about flows out of Wickiup Reservoir, aka – the Dimick Report
Fish from Deschutes River near Benham Falls 1910 photo – photo courtesy of the Deschutes County Historical Museum
Recreation
This guide to the trails in the area provides many opportunities for hikers with differing levels of experience. See how beautiful nature can be, and how vital it is that preserve and protect it.
Check out this website for help identifying some of the wildflowers you might spot while hiking Deschutes River trails.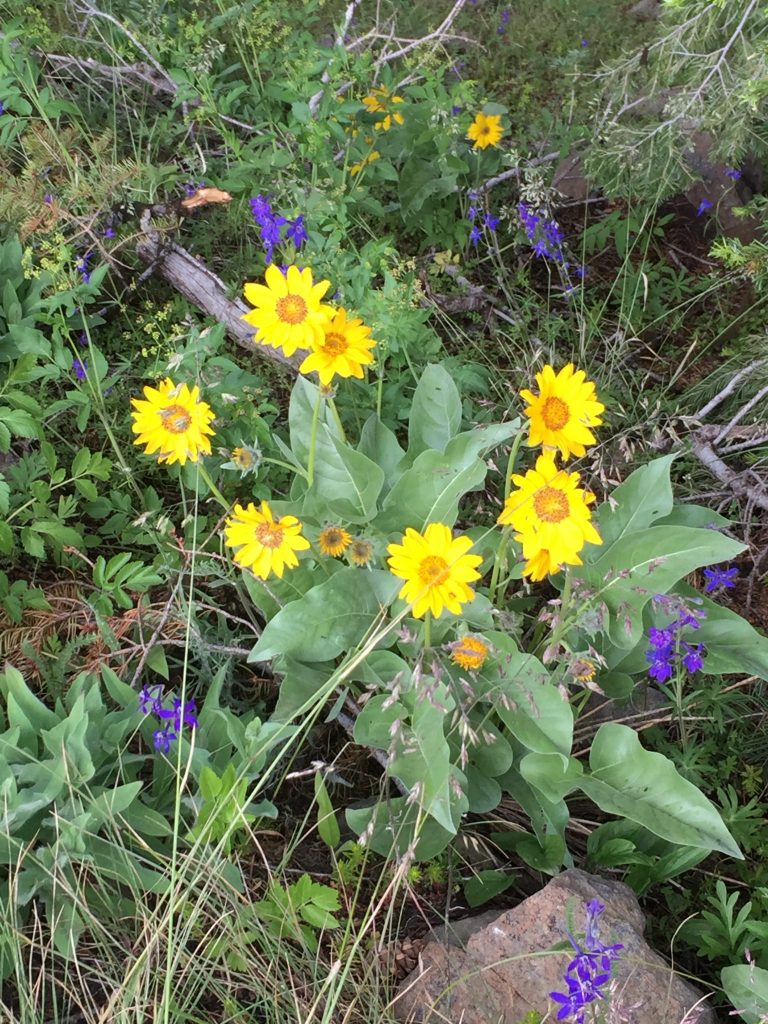 Our Core Issues