"Every river deserves a smart, engaged, committed organization that's dedicated to working together with others for the health of the stream and everything it touches. All who care about this great Oregon waterway have that in the Coalition for the Deschutes."
— Tim Palmer, Author/Photographer, River Advocate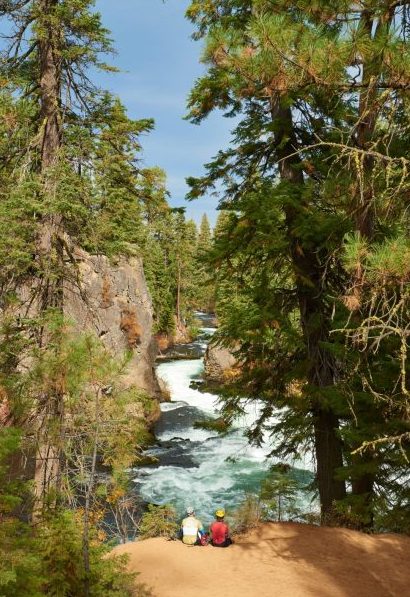 OUR STORY
Water in the West has always been a contentious issue, with strong advocates for agriculture, development, recreation, and many other uses. There are no real winners when those forces compete, but often there is a loser: the river.
We engage the entire community—including families, irrigators, farmers, recreationists, and businesses—to overcome old obstacles and build bridges between historically divergent interests.
In building a broad-based constituency committed to restoring the Deschutes River, we are changing the traditional narrative of water in the West. We believe we can and must do better—together, we will.
THE ISSUES
We are uniquely devoted to education and outreach that raises public awareness about the urgent need to protect and restore the Deschutes River.

FISH
Altered flows impact the river channel and fish and wildlife habitat.

FARMS
Sustainable farming and efficient irrigation are key to a healthy river.

FAMILIES
Recreation, households, and businesses all depend on the river.