Springs to Sprouts 2019
August 24, 2019 @ 8:30 am

-

4:00 pm

Free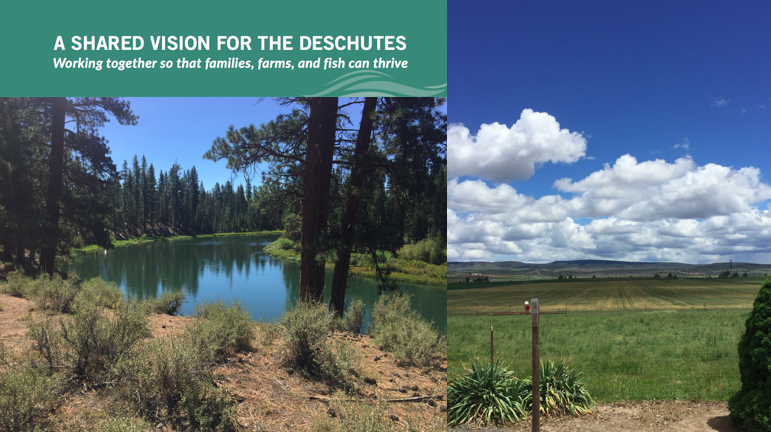 If you've ever eaten a carrot anywhere in the world, chances are good that the seed for that carrot was grown right here in Central Oregon! Curious to know more? Then please join us on our 3rd Annual Springs to Sprouts field trip.

When:Saturday, August 24th. This is an all-day field trip. Transportation and lunch provided.
What: Connect the dots between the Deschutes River, your dining room table, and farming in Central Oregon. We'll visit an organic dairy farm and a carrot seed farm.
Where: Catch the bus in Bend and spend the day in Jefferson County.
Where: Catch the bus in Bend and spend the day in Jefferson County.
Registration Required. Click here to register.
This trip will focus on the "Sprouts" part of Springs to Sprouts. We'll head directly to Jefferson County from Bend. Here's the plan:
Depart from Bend by bus at 8:45 am
Visit Poland Organic Dairy near Madras
Lunch at Central Oregon Seeds, Inc. (Lunch will be provided)
Visit Fox Hollow Ranch, a carrot-seed growing farm near Madras
Back in Bend by 4:00 pm
We have a fantastic group of experts who will speak during the bus ride and at the various stops. They include:
Dr. Daniele McKay – geologist, U of O instructor
Mike Britton – manager of North Unit Irrigation District
Jos & Deanna Poland – owners of Poland Organic Dairy
Mike Weber – Central Oregon Seeds, Inc. (COSI)
Margi Hoffman – Farmers Conservation Alliance (FCA)
Marty and Kevin Richards – Fox Hollow Ranch (FHR)
Jamie McCleod-Skinner – Oregon Watershed Enhancement Board (OWEB)
Ron Nelson – Deschutes River Conservancy (DRC)
Springs to Sprouts was created in 2017 as a way to bring together river advocates, farmers, and other key community members to learn about the Deschutes River and irrigated agriculture in Central Oregon. Through this field trip, friendships have been forged and our understanding of each others' lives and perspectives has deepened. Collaboration begins with conversation, and our community is strengthened through both.
This year's Springs to Sprouts is a Shared Vision for the Deschutes event. It is co-hosted with our partners Central Oregon Seeds, Inc., the Deschutes River Conservancy, and sponsored in part by the Energy Trust of Oregon.
Out beyond ideas of wrongdoing and rightdoing there is a field.
I'll meet you there. ~ Rumi